Who We Serve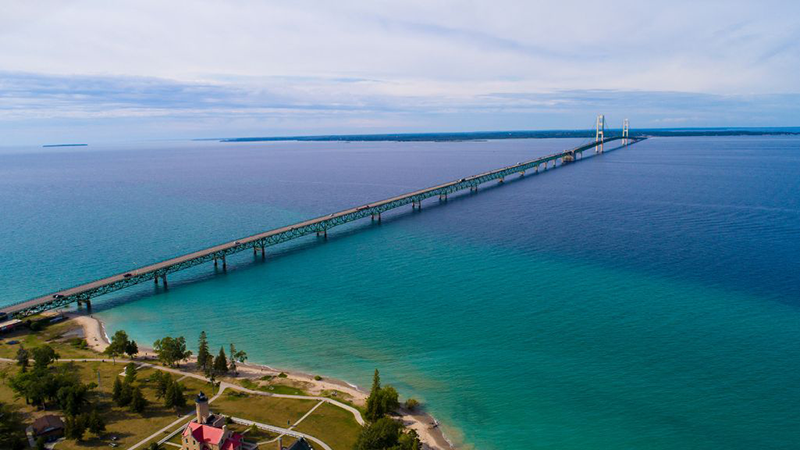 State of Michigan: The Rogel Cancer Center Community Outreach and Engagement team serves the entire state of Michigan. We are dedicated to serving populations in both urban and rural populations across our state from Detroit to Sault St. Marie, Grand Rapids to Traverse City, Flint to Petoskey and everywhere in between.
Michigan at a Glance: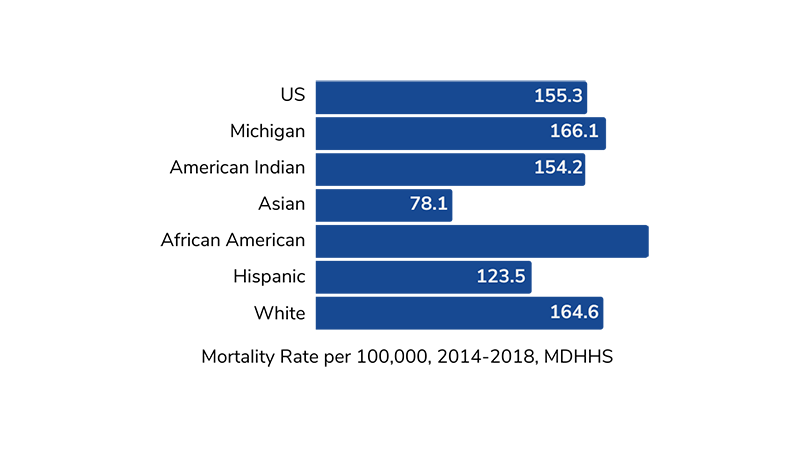 The minority populations in the state are comprised of:
African American (14.1%)
Hispanic/Latinx (5.6%)
Asian American (3.4%)
American Indian and Alaska Native (0.7%)
two or more races (2.7%)
The median household income is $59,234
13.1% of the population lives at or below the poverty line.
Michigan Cancer Burden:
In 2020 in the state of Michigan, approximately 60,000 people were expected to be diagnosed with a form of cancer and another 20,000 were expected to die of cancer. Since 1987, the reported incidence of cancer in Michigan has decreased by 10% while cancer mortality has decreased by 25%.
While Michigan has seen a steady decline in cancer incidence and mortality, the burden of cancer is not equally shared across the state. There are significant racial and socioeconomic disparities across incidence, mortality, screening & early detection.