Melanoma Patient Resources and Education
Melanoma and Motherhood
Leah Koskinen shares her experience of being a new mom while managing the stresses of diagnosis, treatment and recovery from skin cancer.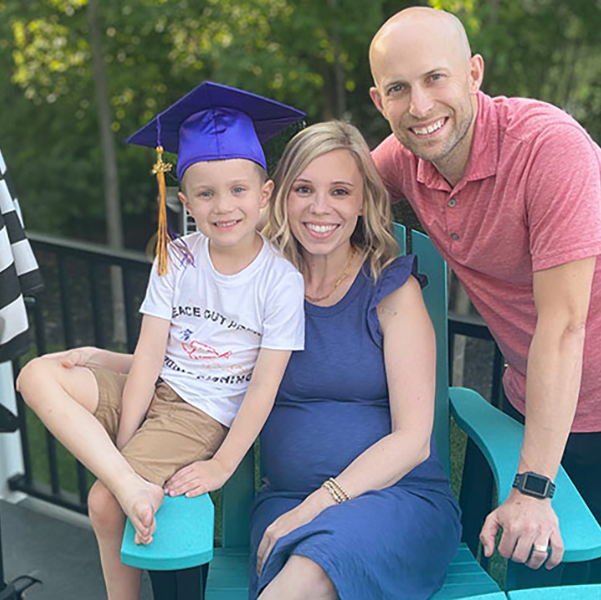 Leah Koskinen never imagined she would be a stay-at-home mom in her mid 20s. But in 2017, after being home with her newborn son for two months, she couldn't imagine her life without being around to raise him.
The phrase, "Because you're a mom now…", was all Koskinen needed to hear from her own mother when she recommended her to start seeing a dermatologist. That, and given her fair skin and fair number of moles, she made an appointment for a check-up.
One of the spots she was hoping the doctor could take a look at was a mole that had recently popped up on her left shoulder, noticeable because it was right where her bra strap lay.
The dermatologist didn't think the spot was an issue, but just to be safe, she removed it and sent the cells off to a lab for analysis.
A week and a half later, her dermatologist called. Koskinen had melanoma, a type of skin cancer — and because of the depth of the cancer, the doctor was concerned that cancerous cells had moved elsewhere in her body. The dermatologist was referring her to the University of Michigan Health Rogel Cancer Center, with hopes that she could see an oncologist as quickly as possible.
Patient Education
Patient and Family Support
National Organizations