How the Pandemic Shaped One Man's Cancer Journey
by Mary Clare Fischer
In 25 years, Chris Cauley had never taken two weeks off of work. As health services were shutting down because of COVID-19, he had to learn how to be a patient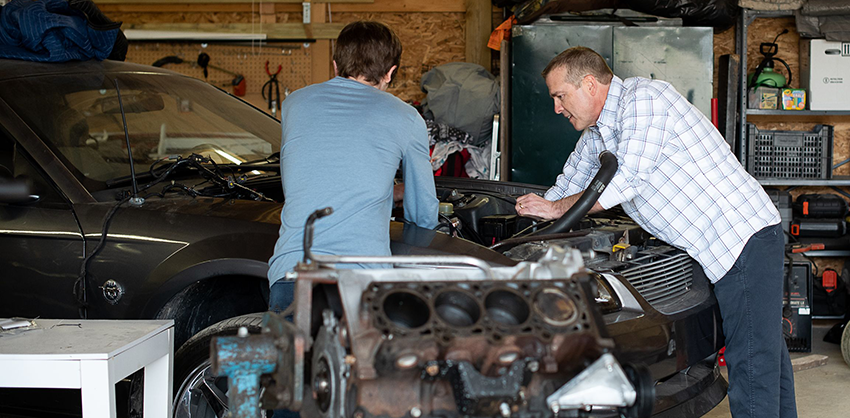 On the first day of Chris Cauley's cancer journey, he had an appointment at the University of Michigan Rogel Cancer Center to check out the lump on his neck. The 51-year-old's mother and younger sister had died of lung cancer at young ages, so he was vigilant about going to see the doctor when anything seemed off.
On the sixth day, he met otolaryngologist Andrew Shuman, M.D. On the seventh day, Shuman did a biopsy of the mass. On the 13th day, March 10, 2020, Shuman told Cauley he had a squamous cell carcinoma, a common form of throat cancer — the same day a state of emergency was declared in Michigan due to the escalating COVID-19 crisis.
On the 14th day, the World Health Organization dubbed the coronavirus a pandemic.
"It was getting really scary at that time," Cauley recalled.
"We worried that some of our services would temporarily be halted, and wanted to get him cared for as quickly as we could," Shuman said.
It took some quick thinking and coordination, but Cauley's care team was able to start radiation treatment less than three weeks after his first interaction with the cancer center, even as COVID-19 was tearing across the state.
With operations at the Brighton Center for Specialty Care near Cauley's home in Howell paused, he commuted to Ann Arbor — Monday through Friday for seven weeks — for radiation treatment.
He recalls lying on the table, uncomfortable mouth guard in, waiting for the beam from the linear accelerator to destroy his cancer cells.
Behind the scenes, U-M had had put multiple safety precautions into place — ranging from updating the air filtration systems to minimizing the amount of time Cauley spent in treatment, so he had to go maskless for only a few minutes.
There was always a quiet pause before the machine buzzed to life. A devout Lutheran, Cauley used that time to pray.
And then, the music began.
Sometimes, Cauley requested Lynyrd Skynyrd. But often, the tunes would be courtesy of Zach Williams, a rock musician who found a second life as a Christian artist.
Cauley's go-to Williams track was called "Survivor." While the radiation went to work, he'd sing along in his head:
"Now I'm alive and born again
Rescued from the grip of sin
God your love came crashing in
And pulled me out of the fire
I'm a survivor."
Learning to take a break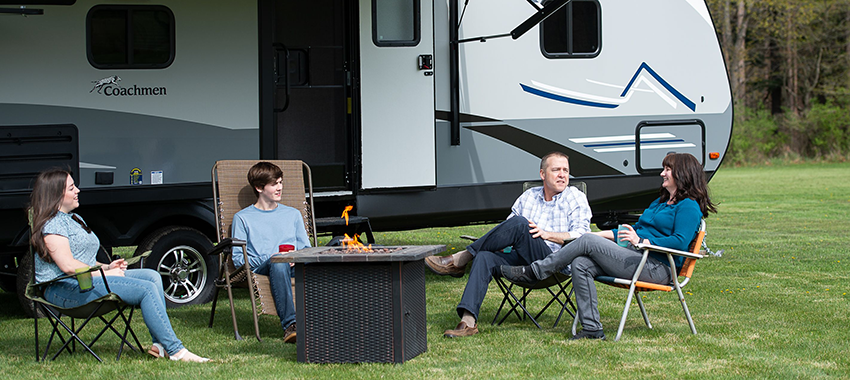 Cauley knew he was in expert hands at Michigan Medicine. Yet there was another hospital where he would have rather spent his time.
That was the VA Ann Arbor Healthcare System. At the time of his cancer treatment, Cauley was its chief operating officer. In 25 years of work, he had never taken two weeks off. In 2020, he took four months of leave.
The idea of taking a break didn't sit well with Cauley. As the COO, he was supposed to be in charge of the crisis response for the pandemic. He had trained for this situation!
"I'll work all the way up until I just don't feel good," Cauley told his supervisor.
"Chris, no offense, but I do not want to see you in here. You only get one chance to get it right," he recalled her saying.
So Cauley stayed home, except for medical appointments that needed to be in person, like the radiation treatment and blood work. He designed a chicken coop — and hoped he would eventually feel good enough to build it.
He had 16 virtual visits on his iPad, far more than the pre-pandemic norm for a cancer patient.
"The appointments were seamless," he said. "I didn't feel like my providers missed a beat. My wife, Renée, was with me the whole time, looking over my shoulder, and she was able to ask questions, too, so I feel like they involved both me and my caregiver at the same time."
Renée was a good champion to have in this situation. Nine years before, she'd been hospitalized with a severe case of pneumonia and ended up having a stroke during that period as well. Michigan Medicine took care of her, too, and she doesn't have any residual cognitive issues. ("U of M saved our family twice," she says.)
But she does remember having a lot of questions during her health crises, and she says she used her own experience to inform how she advocated for her husband. "I tried to treat him the way I appreciated being treated when I went through my stuff," she says.
She watched as Cauley retreated to their five acres of big-skied land for solace. She saw him tear up on Father's Day when his daughter and son bought him a new set of patio furniture, so he'd be more comfortable when he sat outside. When she reminded him that it was OK to rest every once in a while, she observed how he listened and slowed down.
Well, tried to slow down.
Back to work and cancer-free
In July 2020, Cauley's forced sabbatical ended. He went back to work and eventually transitioned to become the CEO of the Aleda E. Lutz VA Medical Center in Saginaw.
In August 2020, scans revealed he was cancer-free.
"You feel like you're in the middle of something that's never going to end," Renée said, "and all of a sudden it's over, and you can breathe again."
Cauley is now playing bass and acoustic guitar with his church band again, a beloved hobby he'd paused during treatment. Around the holidays, he felt well enough to play Christmas carols, with Renée on violin and their daughter, Kristen, rounding out the trio on flute.
And Cauley did build that chicken coop, with help from his son, Jacob. In April, three hens joined the family.
Michigan Medicine providers continue to monitor Cauley, but Jennifer Shah, M.D., his radiation oncologist, says there's little physical evidence he underwent radiation. Although, for Cauley, the lingering side effects, namely dry mouth and changes in food preference, including a newfound distaste for ham and bacon and now a love of green tea and Brussels sprouts, remind him that he did indeed go through radiation.
"It was an experience that obviously I'll never forget," Cauley said. "I don't want to go through it again, mind you. But everybody treated you like family. Even during COVID when people were scared, these were front-line folks doing their jobs well."
In fact, he was moved enough to become a member of the cancer center's Patient and Family Advisory Committee.
"I've been a professional mentor for a very long time," Cauley said, "but now that I've been on the other side, I wanted to be a peer mentor, too. Having had a great experience, I wanted to give back."
Continue reading the Summer, 2021 issue of Thrive; or print the issue.
Read other cancer survivor stories:
For perspectives from cancer survivors, practical advice on living with cancer and expertise from our leading care professionals, sign up for the Thrive newsletter.