Probing a Cancer Paradox
contributed by Ian Demsky
Studies kept finding people diagnosed with cancer are less likely to develop dementia — Lindsay Kobayashi was determined to find out if it was true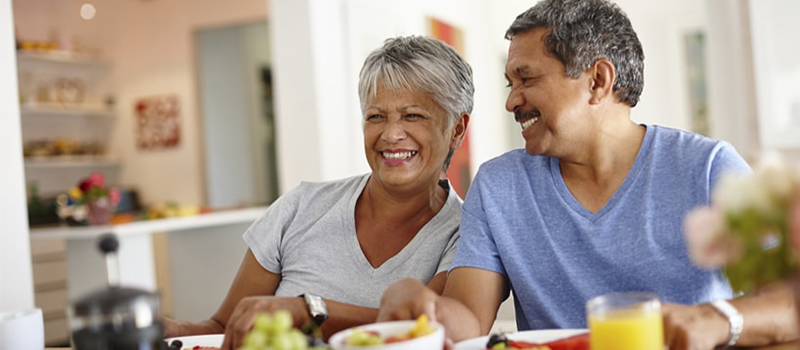 Epidemiologist Lindsay Kobayashi,Ph.D., doesn't traffick in small numbers. To her, studies with fewer than 1,000 people are modest.
And, as an ultramarathon runner, regular marathons of just 26.2 miles are on the shorter side of races she's run — like the 55-mile trek between Durban and Pietermaritzburg in South Africa.
So, it's not surprising that to probe an enduring paradox in cancer and aging, she and her collaborators conducted a systematic review and meta-analysis of 22 studies representing some 9.6 million individuals.
"There's a growing population of people who are older, who have survived cancer and who are expected to live for many more years," says Kobayashi, an assistant professor in the University of Michigan School of Public Health. "We're using the tools of science, statistics and quantitative methods — but ultimately, we're interested in understanding people, and the causes of why some people get sick and others don't."
Alzheimer's disease and related dementias share common risk factors with cancer — with age being the biggest one, she explains. And many treatments for cancer, including surgery and several chemotherapies, are known to have a negative effect on cognition. So, it's counterintuitive that multiple studies have found cancer survivors are less likely to develop dementia than the general population.
"When science presents these kinds of paradoxes, it's important to study them," says Kobayashi, who completed a David E. Bell postdoctoral fellowship at the Harvard T. H. Chan School of Public Health before joining U-M in 2019.
If it's true, that would be an important finding with implications for understanding the causes of both conditions. And if it's not true, identifying the underlying bias or error will improve the design of future studies.
Kobayashi and her colleagues identified six potential forms of bias that could be affecting previous analyses — such as individuals who developed cognitive impairment prior to a cancer diagnosis not being excluded from a study.
Kobayashi's team confirmed that cancer survivors had an 11% lower incidence of dementia than people who never had cancer, according to findings they published in JAMA Network Open. However, most of the studies they analyzed suffered from at least one form of bias, the impacts of which they were able to quantify throughmeta-regressions.
Two possibilities couldn't be ruled out.>
First, survival bias — that is, people who are healthier to begin with are more likely to fare better after a cancer diagnosis and, for the same reasons, also are less likely to develop Alzheimer's.
Second, there could also be a still-unknown biological factor at play that influences the trajectories of both carcinogenesis and neurodegeneration. Genetic epidemiologists continue to investigate this possibility, she notes.
Meanwhile, Kobayashi's larger efforts have focused on providing other Rogel Cancer Center members across U-M with improved access to robust datasets to study big questions in cancer and aging — like how cancer treatments affect cognitive health at a population level.
"We're linking nationally representative datasets with thousands of records and years of longitudinal history, like the U.S. Health and Retirement Study, to Medicare data that includes cancer diagnosis and treatment information," she says. "By allowing us to ask better questions, these tools get us closer to our bigger goal of improving healthy aging outcomes for the growing population of older cancer survivors."
Continue reading the online version of Illuminate Winter 2022 issue:
Print/download the Winter, 2022 issue of ILLUMINATE.
Get research news in your inbox!
Our Illuminate e-newsletter showcases the important and unique research underway at the Rogel Cancer Center.
Follow this link and sign-up today!