2019 Breast Cancer Forum
Around 100 attendees came to this year's U-M Rogel Cancer Center's Community Outreach Breast Cancer Forum held at U-M Dearborn on Saturday, May 11, 2019. View images from the event: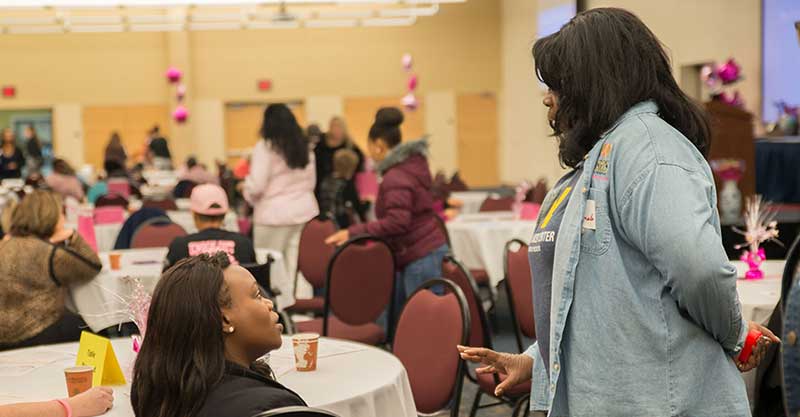 A chance to meet friends . . .
. . . and ask questions.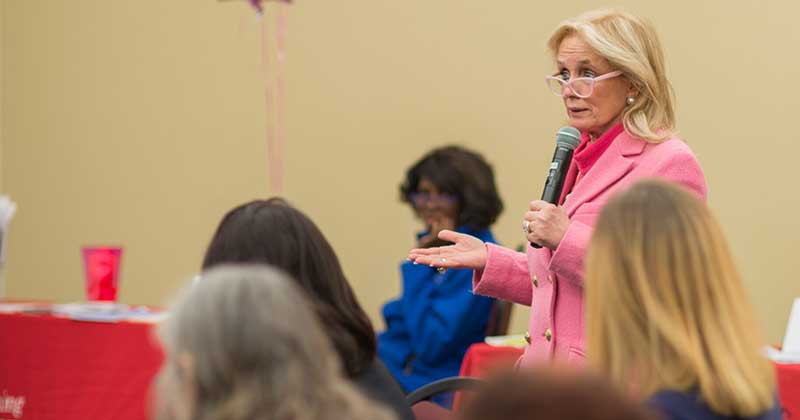 US 12th District Congresswoman Debbie Dingell was present to welcome attendees.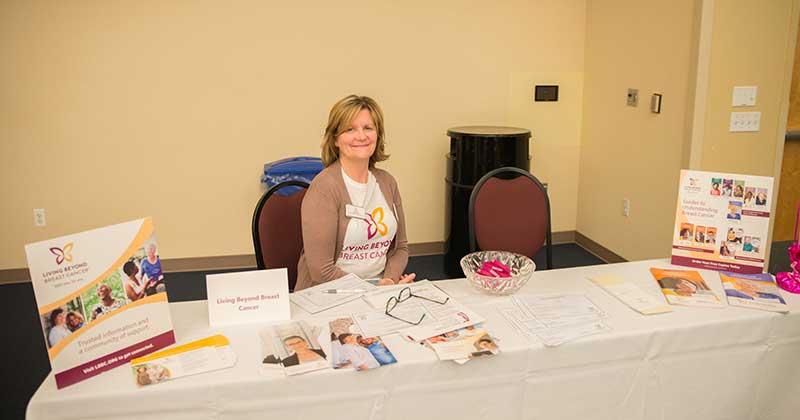 A variety of exhibitors attended with educational and support services resource information.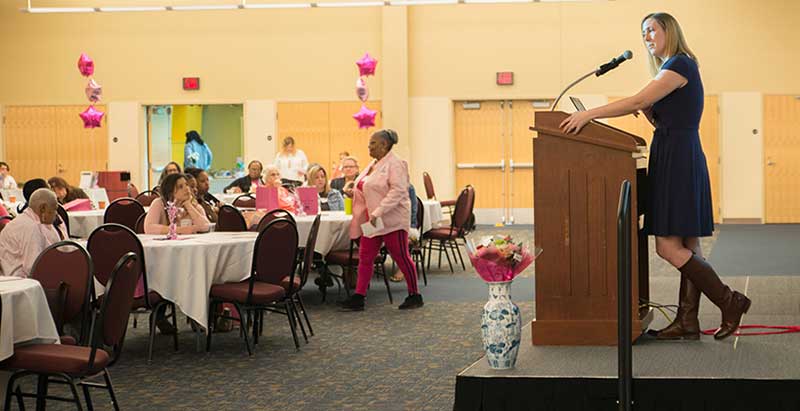 Katherine Huber-Keener, MD spoke on "Genetic Testing and Hereditary Breast Cancer."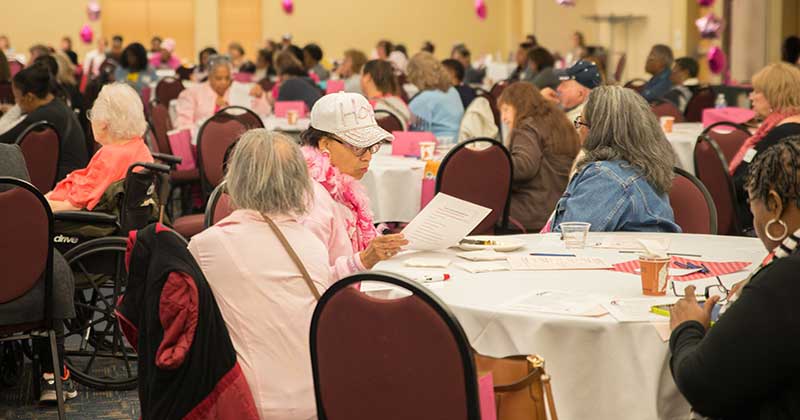 Over 100 attendees were present.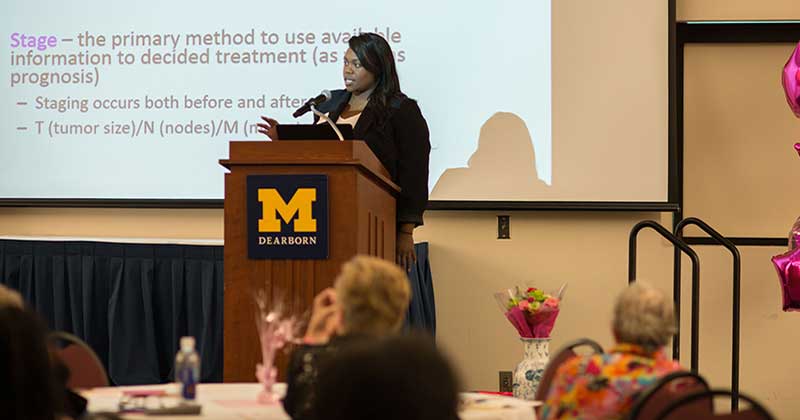 Folasade Imeokparia, MD, spoke on "Surgical Options in Breast Cancer."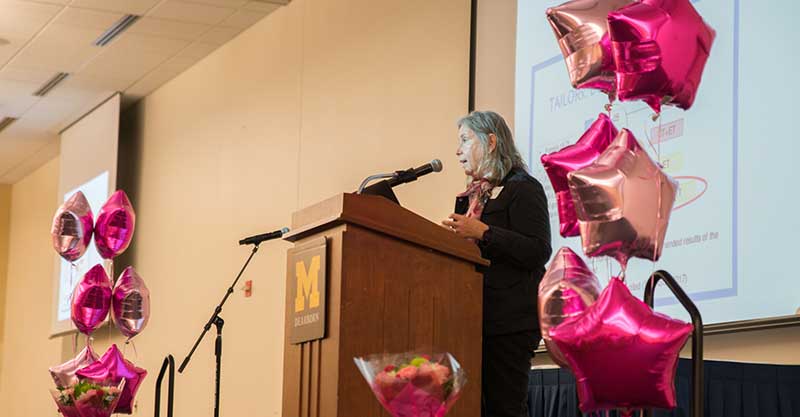 Sofia Merajver, MD, PhD, spoke on "What We Know Now about Breast Cancer Risk & Prevention."