Clinical Research
Expertise of Comprehensive Clinical Research Teams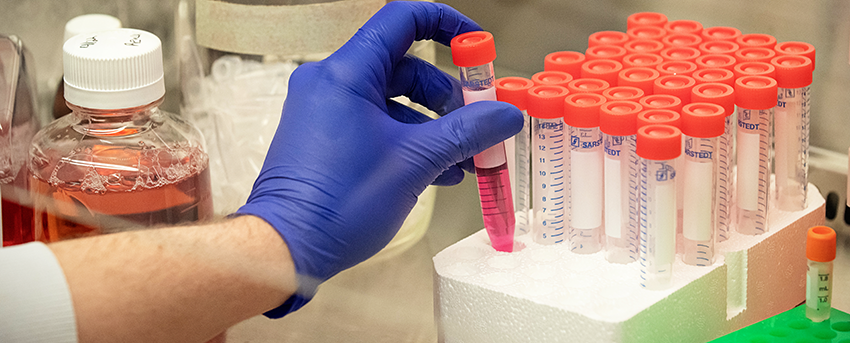 Our clinical research teams are the focal point for clinical trials that provide cutting edge treatment for patients at the University of Michigan Rogel Cancer Center. These teams of practicing clinicians work collaboratively with researchers across the cancer center to build a strong portfolio of clinical trials for our patients. We want to improve cancer care and create new and better treatments.
Clinical research teams are comprised of a range of experts in cancer research, including:
Physicians from multiple disciplines (surgery, medicine, radiation oncology, pathology, neurology, radiology, gynecology)
Translational cancer research scientists
Advanced practice providers
Nurses
Geneticists
Clinical research coordinators
Data managers
Regulatory specialists
Patient advocates
Clinical Research Teams Across Many Cancer Types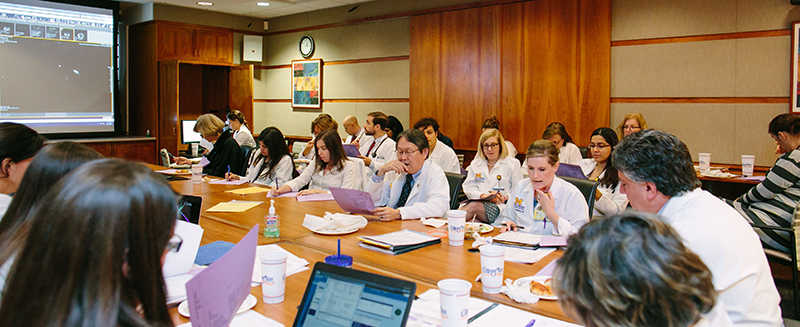 Across a wide range of cancer types, our teams review and prioritize proposed clinical trials arising from the University of Michigan Rogel Cancer Center members and national organizations both to ensure scientific merit and to increase the chances of successful implementation. Led by Associate Director Anne Schott, M.D., our clinical research enterprise includes the following specific clinical research teams:
Biomarker Development and Validation
Bone Marrow Transplant
Breast Oncology
Cancer Prevention and Survivorship
Childhood Cancer
Connective Tissue Oncology
Cutaneous Oncology
Gastrointestinal Oncology
Genitourinary Oncology
Gynecologic Oncology
Head, Neck and Endocrine Oncology
Hematologic Malignancies
Multi-tumor Experimental Therapeutics
Neurologic Oncology
Thoracic Oncology
Ravitz Foundation Phase 1 / Translational Research Center
Our dedicated translational research unit, under the leadership of Ulka Vaishampayan, M.D., is open to clinical trials for all types of cancer. Patients who volunteer to participate in Phase 1 clinical trials are seen in a centralized space with strict monitoring by faculty physicians, nurses trained in clinical research and data managers -- all dedicated specifically to the center. The Phase 1 Unit, which is located on the cancer center's second floor, offers five chairs and one bed for infusion as well as facilities for specialized patient monitoring.
Support for Clinical Research Studies across all Rogel Cancer Center Programs
Our clinical research teams collaborate with researchers and research programs, fostering true bench-to-bedside and beside-to-bench research. The clinical research teams provide perspective and support for the unique patient populations they represent. Although primarily focused on interventional cancer clinical trials, our clinical research portfolio also includes these types of studies:
Ancillary
Correlative
Diagnostic
Epidemiologic
Observational
Support for Cancer Clinical Trials
We offer support and oversight for all cancer clinical trials at the University of Michigan through the following components:
Clinical Protocol and Data Management:
provides central management and oversight functions for coordinating, facilitating, and reporting on the cancer clinical trials at Rogel.
Protocol Review and Monitoring System:
provides rigorous internal oversight of the scientific aspects of all cancer-related clinical research at the University of Michigan
Data and Safety Monitoring Committee:
provides independent oversight for data and safety monitoring for cancer clinical trials that are not monitored by an external board
University of Michigan Health clinical researchers also have access to the O-CTSU website.
Contact Us for More Information
If you would like more information about the clinical research teams or programs at the University of Michigan, please contact one of our team members.
Clinical Research Division
Associate Director: Anne Schott, M.D.