Lung Cancer Screening Recommendations
Annual screenings should start at age 50 for current and former smokers with 20 "pack years".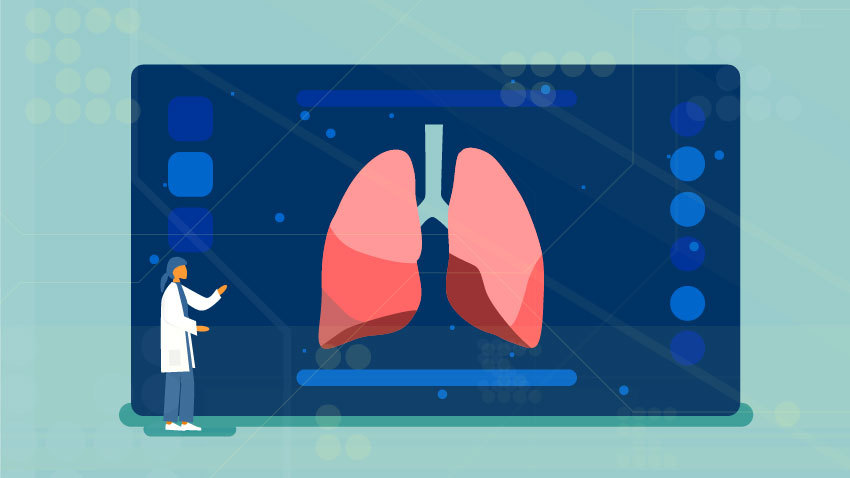 The U.S. Preventive Services Task Force recommends annual low-radiation CT scans for:
Adults aged 50-80 who have a smoked an average of a pack a day for 20 years, and who currently smoke or who have quit smoking within the last 15 years
Doctors talk about smoking history in terms of "pack years" ‐ that is, smoking, on average, a pack of cigarettes a day for a year. It can also apply to those who smoke more over a shorter period of time (for example, two packs a day for half a year), or who smoke less for longer (half a pack a day for two years).
Previously, annual scans were recommended for smokers with 30 "pack years" starting at age 55.
According to Douglas Arenberg, M.D., who heads the lung cancer screening program at the U-M Rogel Cancer Center, lung cancer is the leading cause of cancer death in the U.S., with an average five-year survival rate of around 20%. As with most cancers, the sooner the cancer is detected, the better the outcome for patients.
Why have the screening recommendations changed since 2013?
New data came from a large scale study called the NELSON trial. This trial found that lung cancer deaths were reduced by nearly 25% among current and former smokers through the use of regular, low-dose CT screening.
Compared to other types of cancer, lung cancer screening adoption has been particularly low. A 2020 American Lung Association report found only 5.7% of people at high risk get screened.
One of the challenges has been that the recommendations aren't as simple as saying that everyone should get a colonoscopy when they turn 45.
The new changes do create the chance to improve the outcomes for thousands of people by expanding the number of people able to get screening. The changes also increase screening eligibility to at-risk women and Black Americans -- groups that tended to be excluded by the previous guidelines.
What about exposure to radiation?
Although additional radiation exposure does occur through CT scans, the increase to a person's cancer risk is extremely small. For long-term smokers, the group these guidelines effect, the cancer risk due to radiation exposure is tiny compared to the cancer risk of developing lung cancer due to smoking.
The primary risk from increased screening actually comes from false positives.
There's no blood test or biomarker that can identify whether a suspicious spot on the lungs is benign or cancer. A biopsy often needs to be done to know for sure. And any time you are doing an invasive procedure on the lungs there is a small potential risk of complications.
Ever-improving imaging technology, however, is making it easier for doctors to monitor and evaluate suspicious lumps in a non-invasive manner — confirming, for example, if they are growing too slowly (or even too quickly) to likely be cancer. With any type of cancer screening, the benefits must greatly outweigh the possible harms.
The data the task force reviewed in making the recommendations suggest that expanding annual lung screenings could potentially catch a significant number of lung cancers at earlier stages, when they're easier to treat.
Addressing disparities
Screening for lung cancer in people with lighter smoking histories and at an earlier age may also help improve racial disparities in screening eligibility. And because women also tend to smoke fewer cigarettes than men, women would make up a greater percentage of those the expanded guidelines would apply to.
Additionally, African Americans, especially those with more moderate smoking histories, are at higher risk than their white peers of developing lung cancer, the task force noted, though the reasons for the difference aren't entirely clear.
If you are interested in lung cancer screening, please call 888-287-1084 or visit the Lung Cancer Screening Clinic for more information.