Why Michigan Medicine for Breast Cancer Treatment?
The Rogel Cancer Center Breast Cancer Team is comprised of internationally renowned clinicians and researchers who aim to provide compassionate, personalized breast cancer care across all disciplines.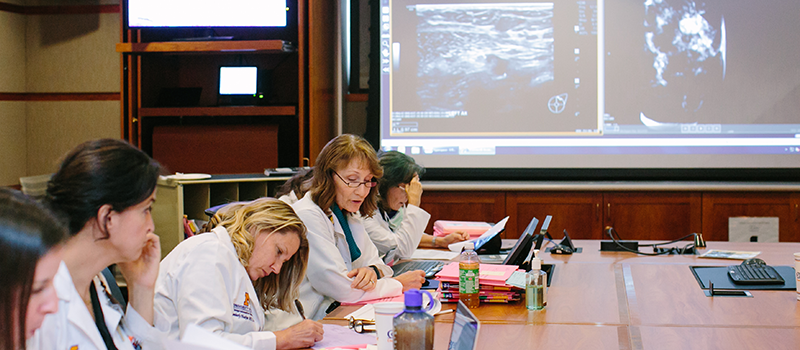 The University of Michigan offers cutting edge treatments that aim to treat cancer effectively while minimizing risks such as:
1. using genomic testing to determine the need for chemotherapy in ER+ tumors

2. striving for breast conserving surgery when feasible to improve patient satisfaction

3. Implementing the latest research to safely remove fewer lymph nodes for some patients with lymph node positive breast cancer

4. offering shorter courses of radiation therapy
University of Michigan offers access to multiple clinical trials with new treatment options not available at other hospitals. In addition, trials are ongoing to help minimize side-effects from treatments to improve long-term patient well-being.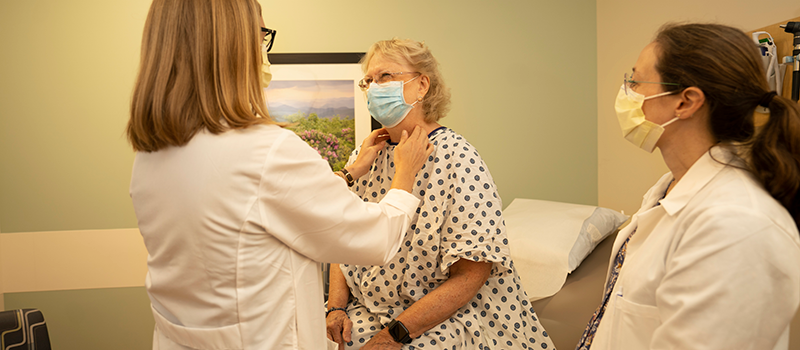 The group of Plastic and Reconstructive Surgeons are national leaders in breast reconstruction and offer both tissue (autologous) and implant-based reconstruction. Our team aims to optimize all aspects of the patient experience. For example, cold caps are offered to reduce the likelihood that a patient will lose their hair from chemotherapy treatment.
Michigan Medicine has long-standing expertise in identifying and counseling individuals with hereditary cancer syndromes and provides access to fertility preservation services. Below are links to a number of useful resources for our patients.
Helpful Resources
This can be an anxious time. The following links are to programs which may be able to help: