Breast Cancer Treatment
Treatment for breast cancer is determined by the stage of disease and the cancer receptors (Estrogen receptor, Progesterone receptor, and HER2).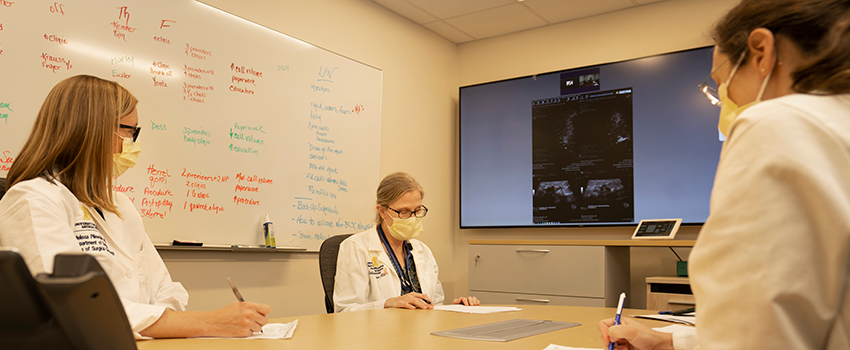 Intra-Operative Diagnosis for Breast Cancer
For some patients, the extent and pathology of a breast tumor is unknown until a surgeon has retrieved a tissue sample. At the U-M Rogel Cancer Center, an on-site pathologist may perform a microscopic exam of the tissue sample while the patient is still under anesthesia. After consulting with the pathologist, the surgeon can then decide if it's necessary to remove more tissue - potentially allowing a patient to avoid a second procedure.
This surgical approach, which is performed at all Michigan Medicine surgical sites, may be an option for patients with invasive breast cancer or ductal carcinoma in situ.
This approach allows for the surgeon and pathologist to interact so that everyone fully understands the patient's individual situation.
Kinds of Treatment
Treatment for breast cancer is unique to each patient and may include:
Still have questions?
The nurses at Cancer AnswerLine™ have answers. Call 800-865-1125 and you'll get a personal response from one of our registered nurses, who have years of experience in caring for people with cancer.