Janet Sybil Biermann MD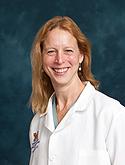 Biography
Dr. Biermann serves as Director of the Musculoskeletal Oncology Program at the University of Michigan. Her clinical interests include malignant and benign tumors of soft tissue and bone, both primary and metastatic. Her practice includes both adults and children. Dr. Biermann chairs the Multidisciplinary Sarcoma Tumor Board, a collaborative cancer center group including medical and pediatric oncologists, pathologist, diagnostic radiologists, and radiation therapists. The Sarcoma clinic meets weekly. The University of Michigan Sarcoma team engages in patient care, clinical trials, and basic science research. In addition to her regional responsibilities, Dr. Biermann has been active in national committee and administrative work. She chairs the National Comprehensive Cancer Network (NCCN) Bone Tumors Panel. She is past president of the Musculoskeletal Tumor Society (MSTS). She is a member of the American Society of Clinical Oncology (ASCO). She sits on the Orthopaedic Research and Education Foundation (OREF) Grant Board. Her active research program has included more than 87 publications in the areas of musculoskeletal tumors and in the impact of the Internet on patient education. Dr. Biermann is the University of Michigan Medical Director for the Sarcoma Program and the Orthopaedic Surgery Residency Program Director. 
Credentials
Medical School or Training
Stanford University School of Medicine, 1987
Residency
University of Iowa Hospitals and Clinics, Orthopaedic Surgery, IA, 1992
Fellowship
Orthopaedic Surgery, University of Chicago, 1993
Research
Treatment and diagnosis of soft tissue sarcoma and bone sarcomas, bone metastatic disease, and use of computer for medical information.