U.S. News & World Report names Rogel Cancer Center No. 1 in Michigan, among best in nation
Media contact: Nicole Fawcett, 734-764-2220 |  Patients may contact Cancer AnswerLine™ 800-865-1125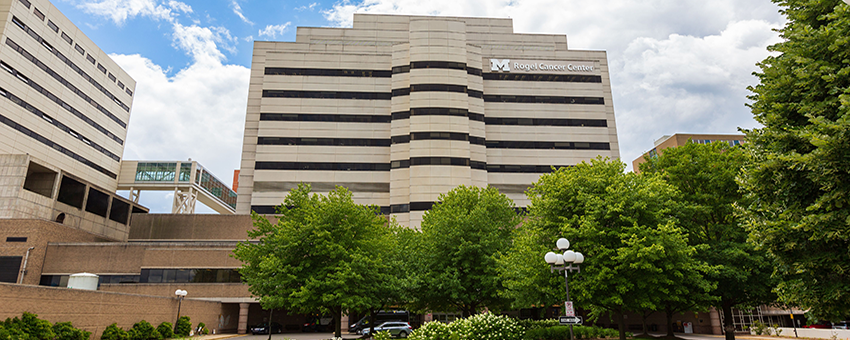 The University of Michigan Health Rogel Cancer Center has been recognized as the top cancer program in Michigan, according to U.S. News and World Report's Best Hospitals Rankings for 2023-2024. U-M has the only ranked cancer program in the state.
Rogel was No. 34 in the nation for adult cancer care. Earlier this year, Newsweek rated Rogel No. 17 in the nation. U.S. News ranked U-M Health's pediatric cancer care No. 16.
Overall, U-M Health was the only hospital in Michigan named to the nation's Honor Roll of hospitals, recognizing the institution for strong overall performance. U-M Health is the clinical division of Michigan Medicine, the academic medical center of the University of Michigan.
In addition, U-M Health rated High Performing in 18 procedures and conditions evaluated by U.S. News & World Report, including these cancer treatments:
Colon cancer surgery
Leukemia, lymphoma and myeloma
Lung cancer surgery
Ovarian cancer surgery
Prostate cancer surgery
Read more about U-M Health's rankings in other specialties.