Rogel researchers get $3 million to improve survivorship care for younger colorectal cancer patients
Media contact: Nicole Fawcett, 734-764-2220 |  Patients may contact Cancer AnswerLine 800-865-1125
NCI award will focus on developing tailored survivorship care pathways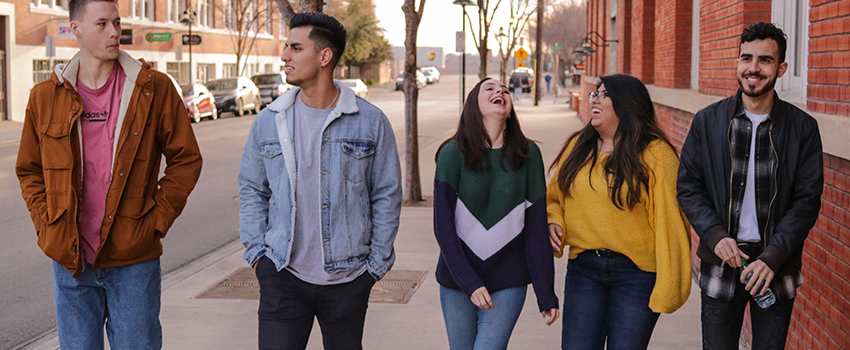 ANN ARBOR, Michigan – A team of University of Michigan Rogel Cancer Center researchers have received a $3.07 million grant from the National Cancer Institute to develop a model for long-term surveillance and care of younger adults treated for colorectal cancer.
The rates of colorectal cancer are rising in people under age 50. Little is known about how often this cancer recurs, ideal surveillance and survivorship care needs in this population.
"This study will yield much-needed population-based estimates of recurrence risk, surveillance intensity and survivorship care needs for this rapidly growing population of cancer survivors. The findings have the potential to meaningfully improve the quality of survivorship care for patients with early-onset colorectal cancer," said co-principal investigator Lauren Wallner, Ph.D., MPH, associate professor of internal medicine and epidemiology at U-M.
Researchers will partner with three Surveillance, Epidemiology and End Results, or SEER, registries in Georgia, Kentucky and Los Angeles County, using a new methodology to identify patterns of recurrence among younger patients diagnosed with stage 1-3 colorectal cancer. They will look at survivors' risk of recurrence, including what clinical and sociodemographic factors impact that risk. They will also survey patients to understand what kind of survivorship care they have received and what issues they need help to address.
"With the information we learn, we will develop a stratified survivorship care framework and care pathways that can be tailored depending on patients' individual needs," said co-principal investigator Pasithorn Suwanabol, M.D., assistant professor of colorectal surgery at U-M.
Funding is from the National Cancer Institute grant 1R37CA275907-01.