Rogel researcher gets $792K Discovery Science grant from American Cancer Society
Media contact: Nicole Fawcett 734-764-2220 | Patients may contact Cancer AnswerLine™ 800-865-1125
Award to Dr. Scott will fund research to improve how genetic variants are interpreted in Lynch syndrome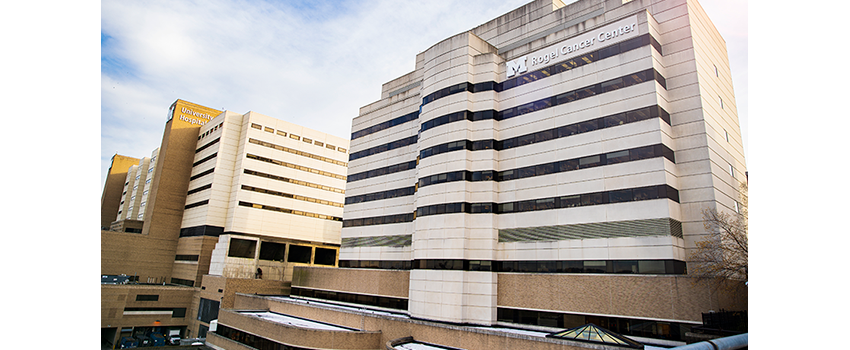 ANN ARBOR, MI—As part of its Discovery Science grants program, the American Cancer Society has awarded Rogel Cancer Center researcher Anthony Scott, M.D., $792,000 to look at how genes associated with Lynch syndrome impact cancer developing.
Lynch syndrome is a genetic condition associated with a higher risk of colorectal cancer and other cancers. It's diagnosed through genetic testing, which points out gene variants associated with the condition. But the interpretation is not always straightforward. For certain genetic variants, it's unclear whether they increase the risk of cancer.
"Patients with Lynch syndrome need closer surveillance for cancer development, such as earlier or more frequent colonoscopies, and are at risk for many other cancers. A difficulty with managing the condition is that we often find a change in a gene associated with Lynch syndrome but it is unclear if this particular change increases a person's risk for developing cancer," said Scott, a clinical assistant professor of internal medicine at Michigan Medicine.
With the ACS grant, Scott will apply computational biology to look at cells with one of these variants of uncertain significance to understand how those cells repair DNA damage and when cancer progresses.
It is one of 89 new extramural discovery science research grants, totaling $54.3 million, that ACS recently funded.