New study aims to help families statewide understand their cancer risk
Media contact: Nicole Fawcett, 734-764-2220 |  Patients may contact Cancer AnswerLine™, 800-865-1125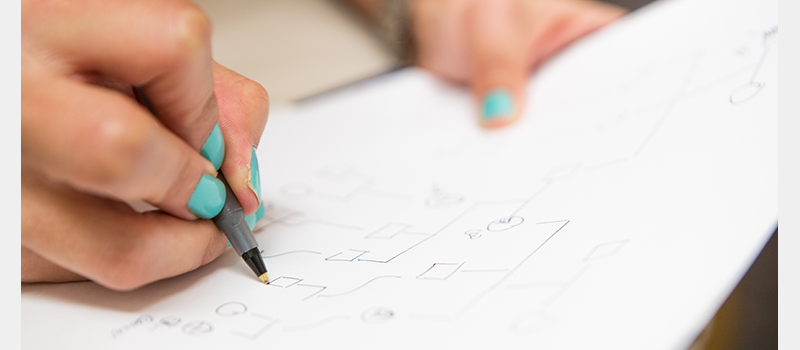 Historically, genetic testing for cancer risk has been underutilized, especially in underserved communities. The MiGHT Project aims to help Michigan residents at increased risk of cancer get access to clinical genetic testing.
The study seeks to encourage genetic testing for people whose personal or family history of cancer suggests they might carry an inherited genetic factor, conferring increased risk for developing cancer – information that would justify specialized cancer screenings.
The MiGHT research team, led by Elena Stoffel, M.D., Jennifer Griggs, M.D., and Ken Resnicow, Ph.D., received a $4 million grant from the National Cancer Institute to implement the program.
A key part of the study is to move the needle in communities in which rates of genetic testing are low and cancer health disparities exist, including Black Americans, Native Americans and individuals of Middle Eastern and North African ancestry.
"Although genetic testing has been clinically available for 20 years, not enough people are taking advantage of it," Stoffel said. "Only 1 in 20 people eligible for genetic testing have it done. Many patients are not identified as being at increased risk for cancer, since fewer than one-third have a complete family history of cancer documented in their medical record."
Researchers have created a family cancer history tool which individuals can complete online to receive a summary of their family cancer history, accessible at register.mightstudy.net.  
"Having access to patients' complete family history will promote conversations with family members and clinicians to help identify individuals at increased risk for cancer," Griggs said.
Individuals who complete the family cancer history tool and qualify for clinical genetic testing will be contacted by the MiGHT team and invited to participate in the study, which assesses attitudes and barriers to genetic testing and examines how specific interventions might influence uptake of genetic testing.
Selected clinics at Michigan Medicine and the Michigan Oncology Quality Consortium (MOQC) are sending the MiGHT family cancer history tool to their patients. Providers should check the media tab in MiChart for patients' family cancer history. For more information, contact the MiGHT team at [email protected].