With new award, Rogel researchers will work to bring equity to AYA cancer research and outcomes
Media contact: Nicole Fawcett 734-764-2220 | Patients may contact Cancer AnswerLine™ 800-865-1125
$250K PCORI Engagement Award will build capacity for patient-centered outcomes research that includes BIPOC and sexual, gender minorities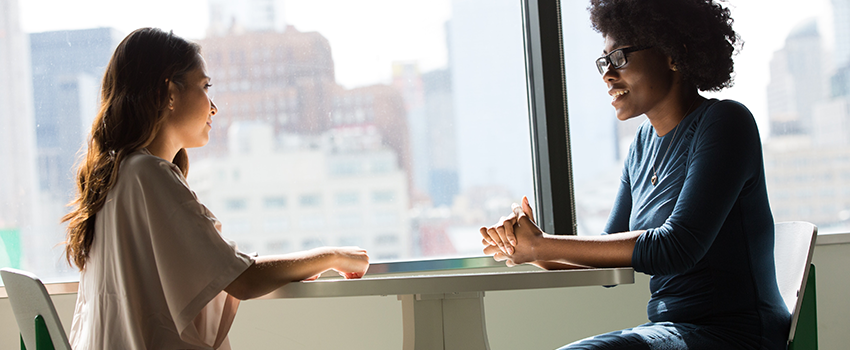 ANN ARBOR, Michigan — As more efforts focus on supporting adolescents and young adults with cancer, researchers find outcomes differ based on race, ethnicity, sexual orientation and gender identity.
"Despite an overall improved five-year survival rate among AYA cancer survivors over the last 20 years, these improvements have not transferred equitably to underrepresented survivors, including people who are Black, Indigenous or other people of color, as well as sexual and gender minorities," said Anao Zhang, Ph.D., LCSW, ACSW, ACBT, assistant professor of social work at the University of Michigan and research director for clinical services and patient outcomes for Michigan Medicine's AYA Oncology Program.
Zhang is principal investigator on a new project funded with a $250,000 Eugene Washington PCORI Engagement Award, an initiative of the Patient-Centered Outcomes Research Institute, or PCORI. The project is co-led by Lauren Ghazal, Ph.D., M.S., FNP-BC, a post-doctoral fellow in the U-M School of Nursing's Center for Improving Patient and Population Health and the Rogel Cancer Center. The research team will build out existing research infrastructure in patient-centered outcomes to enhance participation from AYA cancer survivors who identify as BIPOC or sexual and gender minorities.
The team will leverage the AYA Cancer Research, or AYA CaRES, program at U-M to engage researchers, clinicians, AYA cancer survivors, caregivers, program administrators and other stakeholders. They hope to identify strategies for recruiting, engaging and retaining underrepresented AYA cancer survivors in patient-centered outcomes research. They will also develop a broad network for sharing information on care delivery, research and advocacy for AYAs affected by cancer.
Nearly 90,000 people aged 15-39 are diagnosed with cancer each year in the United States. There are more than 633,000 survivors of AYA cancer.
"This project was selected for funding because it will build a community equipped to participate as partners in comparative effectiveness research and develop partnerships and infrastructure to disseminate PCORI-funded research results. We look forward to working with Dr. Zhang and team throughout the course of their project," said Greg Martin, PCORI's Acting Chief Engagement and Dissemination Officer.
The U-M project and the others approved for funding by the PCORI Engagement Award Program were selected through a highly competitive review process in which applications were assessed for their ability to meet PCORI's engagement goals and objectives, as well as program criteria.
PCORI is an independent, nonprofit organization authorized by Congress in 2010 to fund comparative effectiveness research that provides patients, their caregivers, and clinicians with the evidence needed to make better-informed health and healthcare decisions. PCORI is committed to seeking input from a broad range of stakeholders to guide its work.
Citation: PCORI grant EACB-26540