Linking research to policy
Media contact: Nicole Fawcett, 734-764-2220 |  Patients may contact Cancer AnswerLine 800-865-1125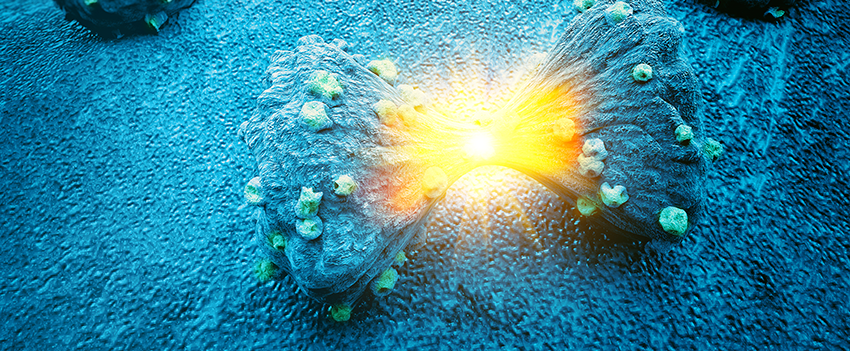 Courtesy Michigan Medicine
The Rogel Cancer Center is partnering with the Institute for Healthcare Policy and Innovation to help teams translate research into policy.
The collaboration offers a cancer-specific opportunity under IHPI's Policy Sprints program, which launched in 2018 to provide policymakers and stakeholders with timely and rigorous evidence to inform health policy or practice at the local, state, national, or global levels.
The Cancer Continuum Policy Sprint will seek proposals that aim to inform and improve aspects of the cancer continuum, including prevention and early detection policy, delivery of care, access, equity, safety, affordability, family support, and many other policies.
A call for proposals is open now till May 22. Teams must include at least one Rogel member and one IHPI member. Chris Friese, Ph.D., R.N., Rogel's associate director of population sciences, explains more about this program:
What kind of projects are you hoping to see from this call?
Many of our Rogel members are generating important discoveries and leading clinical innovations with great potential for population-level impact. We hope this unique partnership with IHPI experts will equip our members with the tools, resources and connections they need to align policy strategies with their important work. I am excited to see proposals that span the continuum.
Check out past IHPI policy sprint projects for examples of the types of projects that have been funded.
Why is it important for cancer researchers to engage with policymakers?
To achieve and sustain our goals of population level impact, we cannot ignore the underlying policy context, whether that be state, federal or individual payers. If we don't have our clinicians and scientists at the table to inform the policymakers, then policies will be made without their input, likely making it harder to reduce the societal burden of cancer.
What's the benefit of being able to collaborate with IHPI on this effort?
The IHPI policy sprint process has successfully connected U-M faculty and staff with key policymakers relevant to the topic. Previous policy sprints have resulted in critical changes to surprise billing policy, congressional testimony and redesign of care models, for example. The IHPI team brings their skill in translating research findings for the policy audience and devising creative ways to disseminate findings for broad uptake. The IHPI experts will be there all the way through the process to support the selected teams.
Anything else you want people to know?
We want Rogel members to know we are here to help them, from project development to dissemination and implementation. Policy sprints are one way for us to help with the latter.
I encourage our amazing teams from across disciplines and the cancer continuum to talk about the potential policy implications of their work and submit an application.
Resources:
Learn more about the Cancer Continuum Policy Sprint
Contact Sarah Wang, IHPI Policy Engagement Program Manager, with questions or to receive a copy of the application.