Bladder Cancer
More Bladder Cancer Patients Chose U-M Bladder Cancer Team. Call us at 734-647-8902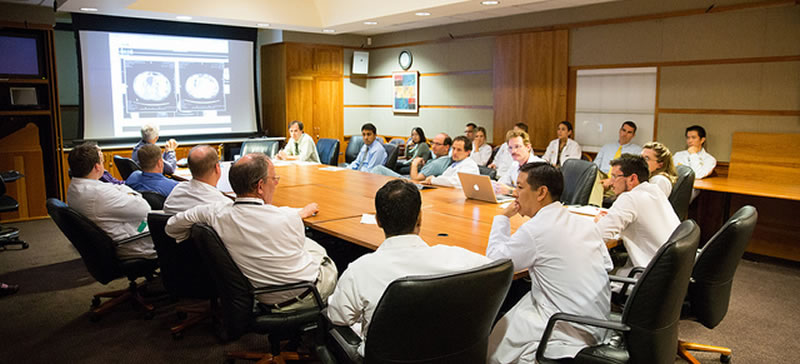 There is hope, innovation and support available for those with bladder cancer here at the University of Michigan Rogel Cancer Center. We care for more bladder cancer patients and perform more bladder cancer surgeries than any other healthcare provider in the state.
More patients from Michigan and surrounding states choose U-M Rogel Cancer Center because our highly trained and skilled multidisciplinary team of cancer subspecialists. This team, which includes leaders in their fields, is made up of urologists, medical oncologists, radiation oncologists, molecular pathologists, nurse practitioners, nurses, registered dieticians, physical therapists, radiologists and others.
With the full support of one of the largest, most robust and highly esteemed research universities in the world, patients can expect advanced diagnostic tests, treatments, clinical trial options and a dedication to pioneering research into new bladder cancer therapies -- all with a focus on your total care journey.
With our commitment to care before, during and after treatment, together we can help you and your family return to normal activities – sooner.
Innovation in Advanced Diagnostic Tests
Bladder cancer symptoms can be mistaken for other conditions, such as urinary tract infections in women or prostate enlargement in men.
The U-M Rogel Cancer Center has the most advanced diagnostic testing available for bladder cancer detection and tumor location. For instance, our blue light cystoscopy procedure uses a small, flexible telescopic device to find and eliminate tumors, as well as to tell the difference between cancerous and non-cancerous tissue.
Wide Range of Leading-Edge Treatments Available
Patients have a wide range of bladder treatment options at Rogel Cancer Center. Those options include chemotherapy, radiation, surgery – including robotic surgery – and participation in one of our clinical trials. Your care team will help you decide the best treatment course based on your individualized care needs.
Supportive Patient Education and Resources
The Rogel Cancer Center has a broad array of educational resources and support services for you and your family, including nurse navigators to guide you through every step of care. We want to ensure that all your questions are answered and you feel fully prepared and supported throughout your care journey.
Dedication to Research and Clinical Trials
We are an academic medical center committed to research and discovery. In fact, it's an essential component of our designation as a National Cancer Institute Comprehensive Cancer Center. As such, patients may have the opportunity to participate in one of our clinical trials, depending on their care needs and goals.
Schedule an Appointment
Please call 734-647-8902 to get the appointment process started, or for answers to your questions. Or, visit our Bladder Cancer Appointments webpage.
If you would like to refer a patient, please contact our M-Line service: 800-962-3555.